Web of Science
Trust the difference

Clarivate Analytics Open Access
Leading Innovation in Open Access Discovery and Delivery
Web of Science now enables discovery and linking to over 11 million legal, peer-reviewed Open Access publication
The Web of Science platform is now the first and only comprehensive, publisher-neutral discovery resources for trusted, peer-reviewed OA content.
Clarivate Analytics, in partnership with Impactstory, has delivered a significant contribution to Open Science. Through new technology developed by Impactstory with Clarivate's support and implemented by Web of Science, researchers now can discover millions more verified, legal versions of previously undiscoverable open access and free to read articles among the searches they already perform every day across the full scope of Web of Science.
Open Access on Web of Science means:

Researchers get to more free, trusted full text faster
Libraries can extend their full text budgets
100% peer-reviewed OA
Filter any search to see OA
Easily identify what publications are OA
OA Content Breakdown Highlights for the last 20 years of data….
18% of Web of Science Core Collection data is available as OA
30% of records in Medline are OA
Over 20% of BIOSIS Citation Index is OA
Use Web of Science search and analysis tools to:
See what institutions are producing the most OA research
Discover what research areas are producing the most OA
Create Citation report of specific content sets with Open Access
And much more…
Researchers now confidently have direct access to more free full text
The implementation of this new technology ensures that researchers using the
Web of Science
can be confident they are finding the final, peer-reviewed, free version of an article. This removes the risk of discovering links to versions of articles that are not peer-reviewed or are posted in violation of copyright laws—a problem many researchers face when searching other sources.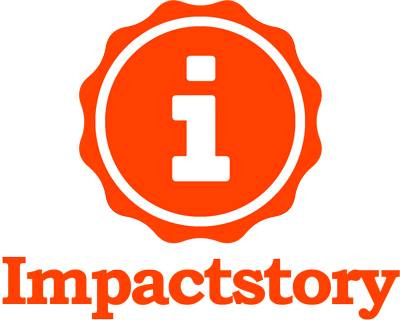 The Story of Discovery: Our partnership with Impactstory and giving back to Open Science
In a novel public/private partnership, Clarivate joined with Impactstory, a non-profit organization devoted to making science more open and reusable. We provided Impactstory with a grant to help them develop their OA discovery technology, and this grant has enabled a more complete corpus of OA discovered by Impactstory to be made openly available, not just to Web of Science users but the global research community as a whole, via their free API and their Unpaywall browser plug-in— while also pushing the limits of their discovery of open access content and addressing the problem of green open access versioning for the first time.

Watch Clarivate and Impactstory's joint presentation from the Charleston Conference™


Web of Science is now your single source for the most comprehensive discovery of TRUSTED Open Access!
Researchers can be confident when searching Web of Science that they are discovering links to the final, trusted version of an article – from the journals that meet our high editorial standards for the Web of Science Core Collection, or that are found in our specialized index collections and those of our regional partners. These are not new open access records within the Web of Science, but rather this technology has provided us the ability to identify more records as Open Access and provide reliable links — directing Web of Science users to the trusted, final version of FREE full text.
The types of OA available on Web of Science:
Gold, Hybrid Gold, Bronze, and Green OA

For Green OA articles, Web of Science will only link to peer-reviewed versions from open repositories

Accepted Version Manuscript
Published Version

For all OA articles, Web of Science will preference links to the publisher's Gold or Bronze version, when available.
WEEKLY UPDATES will contain newly discovered OA and any changes to OA status or links that Impactstory finds.
NOTE: Web of Science will not link to Submitted Version of Green OA from repositories or on content that is classified as Pre-Print.
Impactstory has championed several Open Science initiatives around Open Access publishing and Altmetrics. You can read bios of their founders and principal employees, Heather Piwowar and Jason Priem here: https://profiles.impactstory.org/about
See Web of Science Open Access in Action – and learn what other improvements we've made!
Learn more about Clarivate's commitment to Open Access discovery and how our rigorous and unbiased selection process is the key to delivering Web of Science Core Collection researchers only the best verified, legal versions of millions of previously undiscoverable open access and free to read articles.
PLEASE NOTE: Number of open access records available will depend on your institutional Web of Science collection entitlements
Questions?